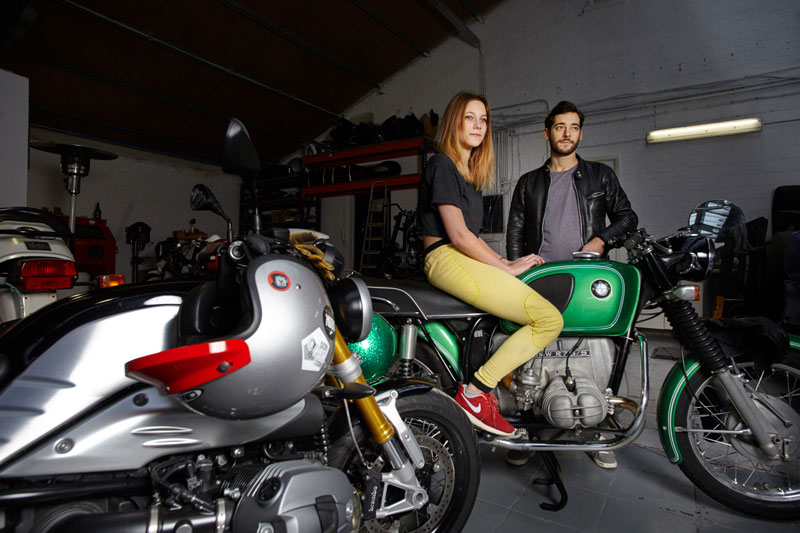 It all started when Robert Souery, the Bowtex founder, passed his motorcycle licence test in Sydney, Australia, and had a taste of freedrom for the first time. From then on he was hooked on everything motorcycles and decided to make it the center point of his life. Everything would revolve around bikes. He started riding his little CB125 around New South Wales and quickly became frustrated with the lack of riding equipment that would suit his needs.
In 2014 he decided to fly back to his home country, Belgium, to start working on something new, a pair of protective underlayers that he could wear under his favorite jeans, freeing him from the constraints of motorcycle safety equipment.
The very first yellow long johns became available in early 2015 and were shipping to riders right away.
The Bowtex leggings quickly found their way in the hands of many riders. After all, they are an answer to a specific need of riders. Riding safe, while keeping their own style.
At first, it was mostly cafe racer riders and vintage bike riders who found a great solution in the Bowtex leggings, but it was quickly realized that this concept was not limited to a certain type of riding style. Soon, all types of riders 
A network of partner retailers quickly developped and Bowtex was now available in most countries in Western Europe.
The team grew with the addition of a marketing director.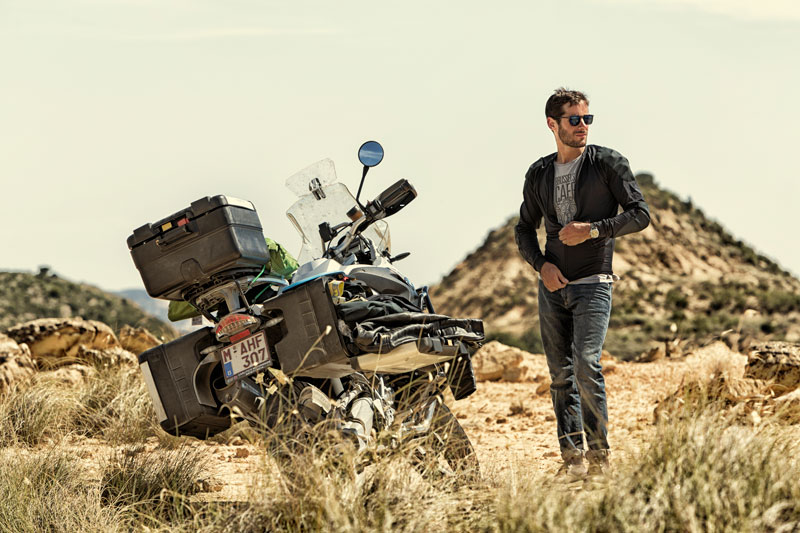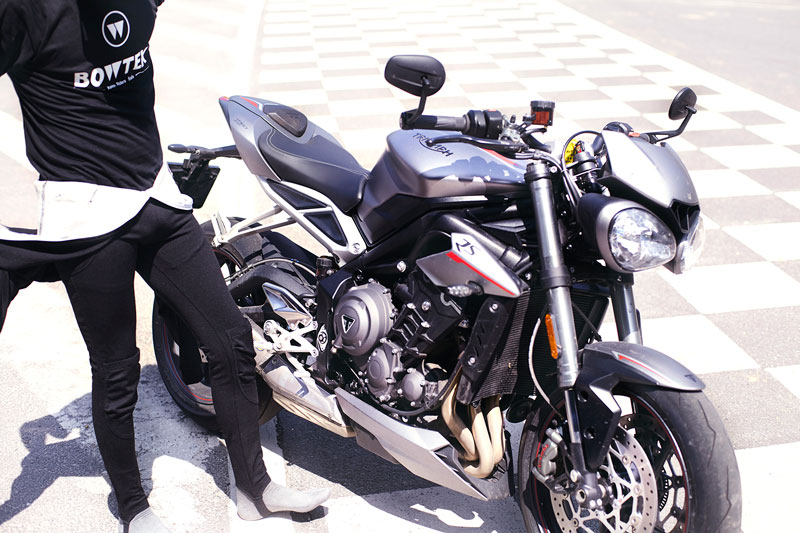 It is Bowtex that popularized the concept of protective underlayers, and quickly became the reference for this type of gear on the market.
The range of products offered grew to three, with the addition of protective shirts that could be worn under regular sweatshirts or jackets.
The entry level Essential range was introduced, with a blend of Kevlar and stretch fabric. Then came the top of the range Elite leggings and shirts, which became widely successful with their unique future looking fabric, which is still used on the current Elite range of products.
The retailer network grows and Bowtex is now sold outside of Europe.
Motorcycle gear is quickly evolving, and so is the regulation around it. Regulation EN625 and it's norm EN17092 came into play and Bowtex had to adhere to it, as it became compulsory from April 2023.
The complete range was redesigned from scratch in order to meet the requirements of this new regulation.
The Essential was certified for level A, and soon after upgraded to AA. The Standard became the Standard R, a AA rated hybrid pant and shirt.
But there's one more range left to receive the CE stamp of approval and that was the Elite, which took a whole lot of effort in order to reach the maximum level, AAA. A level never reached before by other manufacturers in the under layer niche.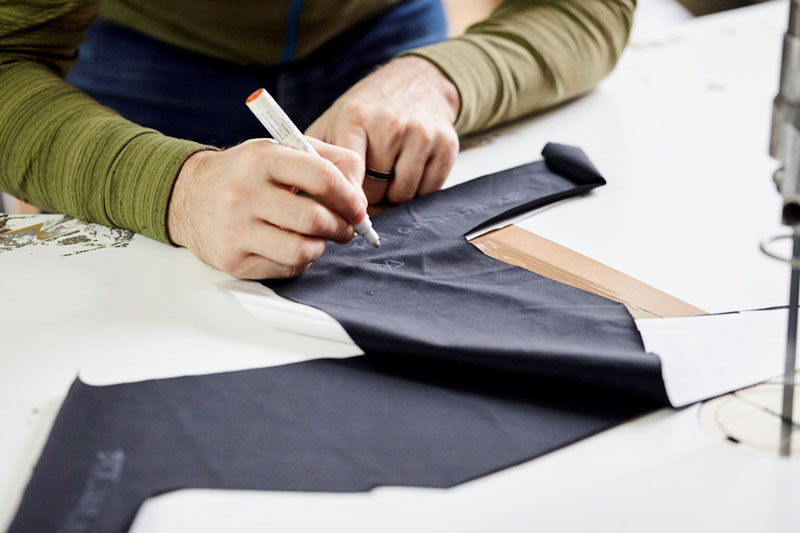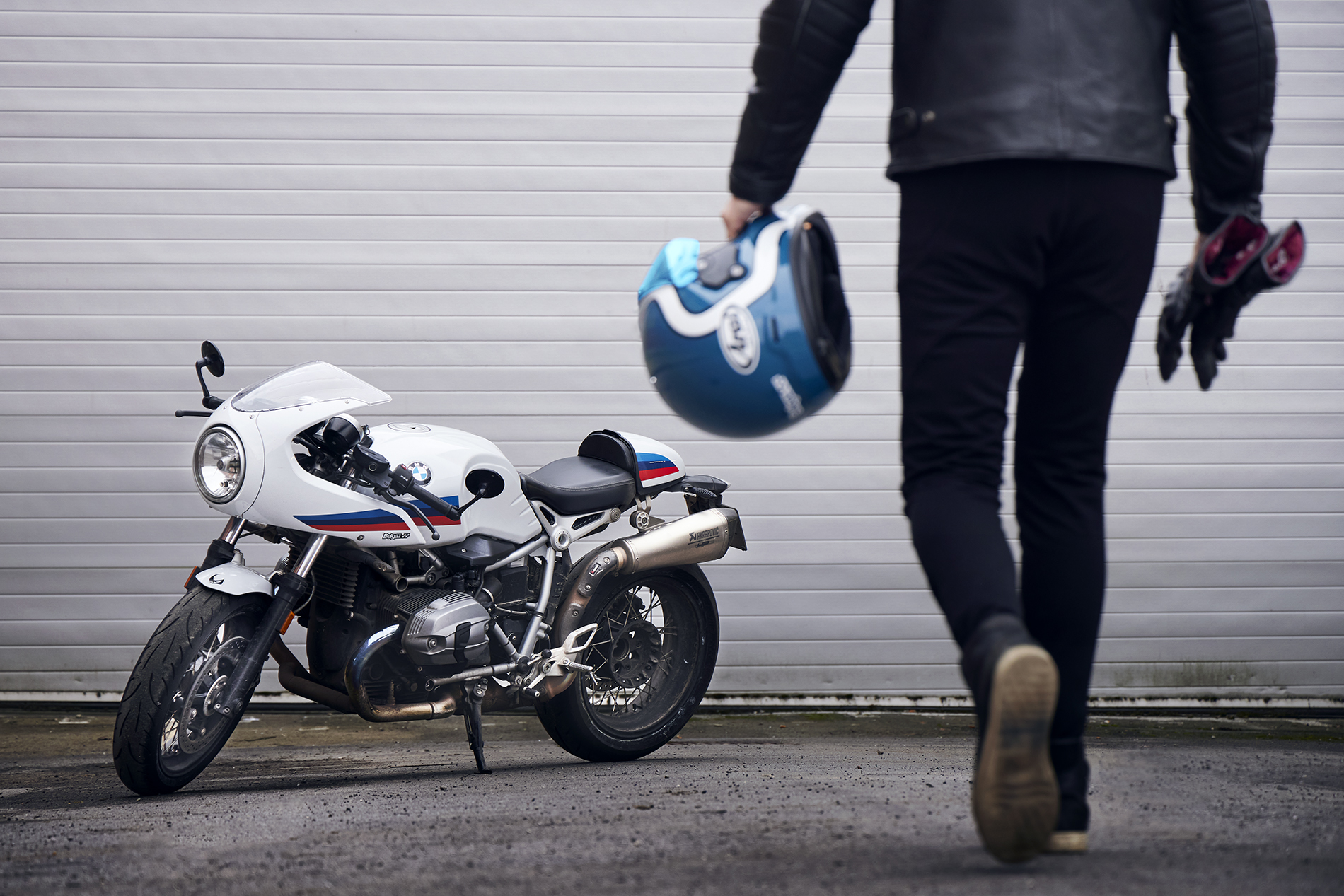 After 7 years of activity, the AAA Elite range was now available. Starting in the beginning of 2022. It quickly became our most popular item with a global rating of 4,8/5. It accompanies all riders, from all over the world, providing them with safety wherever they go.
The Elite Shirt started off with a bang in 2023 and also received a global rating of 4,8/5.
The Bowtex team grew to 4 people, all passionate about everything motorcycle related, from bikes to parts to gear to adventures, etc. Today the founder concentrated mainly on the development of new products and their homologation.